Lately whether or not hell exists and who goes there has been a very big issue.  It seems to crop up from time to time throughout the history of the church.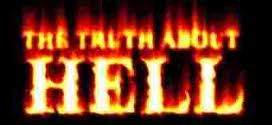 Today I read a post from John Piper at www.desiringgod.org that very clearly described why a biblical answer to those questions is such a big issue…  here's a quote…
None of us ever experience suffering more severe than we deserve. If we are not in hell at this moment, we are experiencing massive mercy.

Loud love is calling us from heaven. O that we may have ears to hear:

"Do you presume on the riches of his kindness and forbearance and patience, not knowing that God's kindness is meant to lead you to repentance? But because of your hard and impenitent heart you are storing up wrath for yourself on the day of wrath when God's righteous judgment will be revealed" (Romans 2:4–5).

Instead embrace Christ as your God-given substitute: "Christ also suffered once for sins, the righteous for the unrighteous, that he might bring us to God" (1 Peter 3:18). Christ endured hell for all who own him as their Life.
Rob Bell's new book, Love Wins is finally out… and I've held off in saying anything about it until it did, just to be fair.  But now that it IS out, my worst suspicions have proven true.
Rob Bell appears to be a very real wolf in pastoral sheep's clothing… (TRANSLATION: A mega-false teacher, even though he IS a mega-church Pastor).
Much is already being said… here's one of the best reviews I've seen…